The genesis of a book cover isn't usually something the author is privy to. Not so with Groundwood, who kindly sent me the cover of my forthcoming (Spring 2012) middle-grade novel, Middle of Nowhere, in stages as artist Simon Ng worked on it.
Here is the preliminary sketch.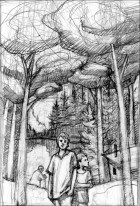 Here is the final version without the title.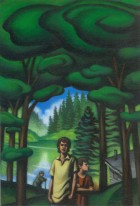 And with the title.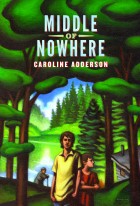 Interestingly, the original title went from In the Middle of Nowhere, to The Middle of Nowhere.  Then Simon accidentally left off The and we discovered we liked that better anyway!
For more information about Simon Ng and his work, click here.